Publishing law comprises the statutory provisions of the German Publishing Act (VerlG) and the usage right of the publisher to duplicate and distribute a work of musical art or literature derived from the German Copyright Act (UrhG). In addition, the provisions of the German Fixed Book Pricing Act (BuchPrG) and the Competition Law (Wettbewerbsrecht) play a primary role in publishing law.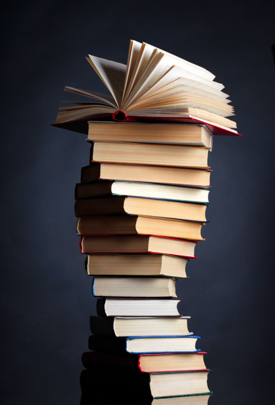 Publishing law controls the legal relationship between creative minds – e.g. authors, translators, illustrators, songwriters – and publishers. In this process, the author of the work undertakes to assign the work to the publisher for duplication and distribution purposes by means of a publishing contract. In return, the publisher undertakes to produce and distribute a certain volume of the work at its own costs and in accordance with the agreement.
We accompany our clients through their entire creative process and protect their rights through the agreement, design, and negotiation of publishing and art publishing, illustrator, multi-author, ghostwriter, order, translator , and screen adaptation agreements. The review and registration of planned titles of the work to be published through title protection notices and the initiation of notarial safekeeping of your manuscripts and other yet unpublished works are also part of the services provided by our office.
When reviewing a standard publishing contract, the regulations regarding the general terms and conditions of business must always be taken into consideration. The publishing contract must not inappropriately disadvantage the author, for instance, the provisions must be transparent and easy to understand for the author of the work, and the contract must not contain any surprising clauses. For example, fixed non-competition clauses in publishing contracts are only permissible if they carry a time limit.
The system of press distribution with the particulars of the press wholesalers, national distribution, and railway station bookshops, as well as the provisions regarding fixed book pricing (BuchPrG), create a particular challenge in terms of publishing law resulting, in particular, in numerous competition-related issues. The multitude of decisions, the frequently shifting places of jurisdiction, a certain trend toward case law, the often different case law in the various court districts, and the sometimes complicated legal issues encountered during proceedings make the publishing competition law highly complex.
In addition, the legal relationships with respect to the collecting societies such as GEMA [German Society for Musical Performance and Mechanical Reproduction], VG Wort [German collection society for written works], and VG Bild and Kunst [German collection society for images and art] must be taken into consideration and included in the overall consultation.
Our expertise in publishing law
In this industry, our numerous specialized lawyers with many years of experience advise and represent publishers, authors, musicians, producers, and music associations throughout Germany in all questions regarding (music) publishing law and publishing-related competition law, including potential legal disputes before all district and higher regional courts.